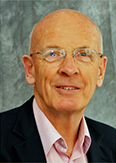 On leaving Durham Business School in 2003, I set up in business, with several close Associates to continue my interest in helping small businesses to start up, survive and grow. There are two strands to our activities:
Helping people to setup and run Small/Medium Businesses
Assisting those who work with entrepreneurs and SMEs.
We do these through one-to-one advice, consultancy and practical workshops.
The business has four special selling points:
DUBS Experience:

I have worked for 12 yrs in the internationally famous Durham Business School (DUBS).

Practical workshops/advice:

Based on personal knowledge of actually running several small businesses.

Accreditation:

Courses accredited up to NVQ5 or Masters Degree standard, if required.

Associates:

My 'Associates' are very experienced, so we can cover all aspects of SME development.
Please use the menu bar at the top of this page to find out us and what we might be able to do for you.
Richard Hanage
PS. Two Universities that I have enjoyed working with and have greatly influenced myself and my businesses: